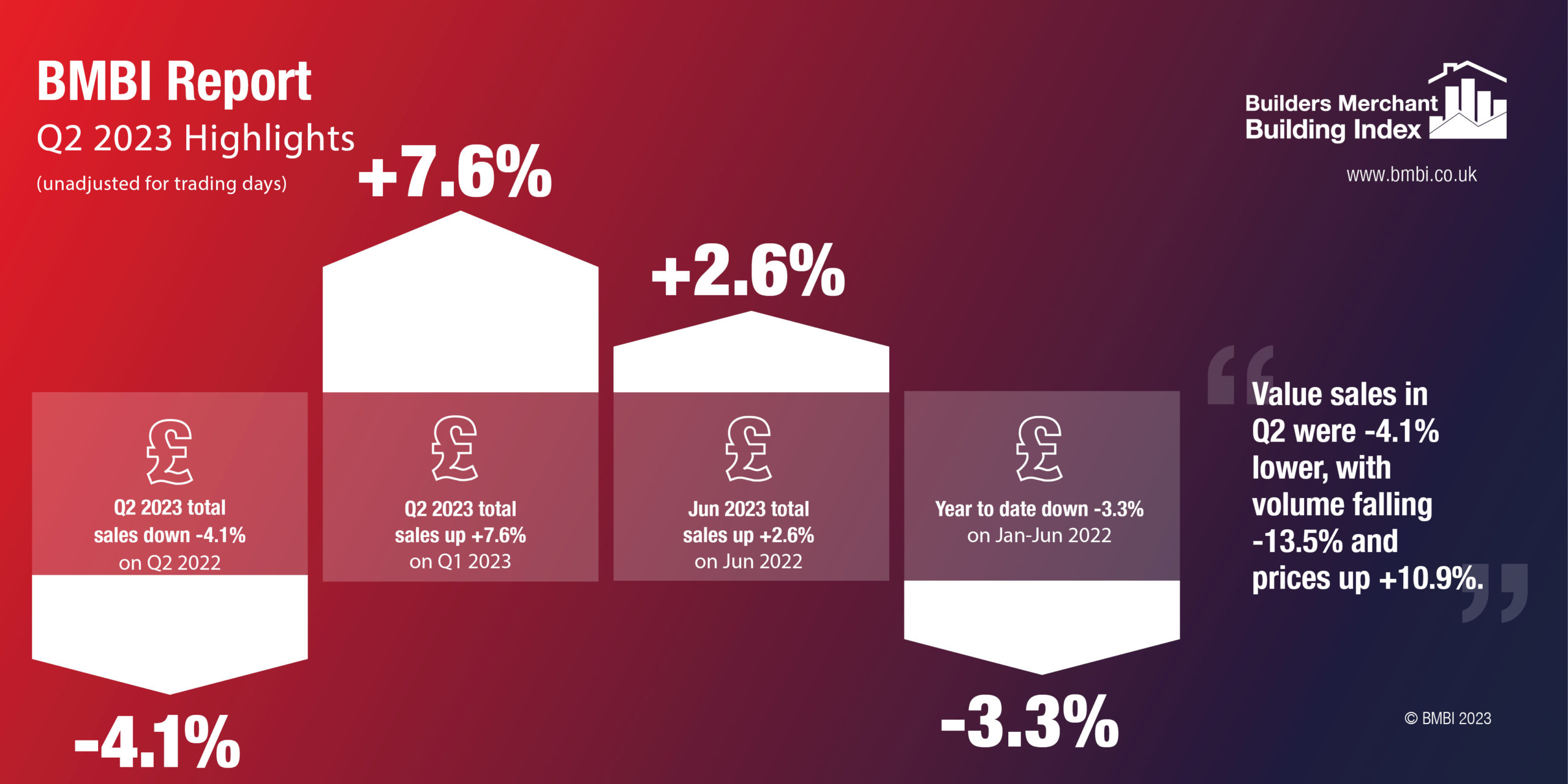 The latest figures from the Builders Merchant Building Index (BMBI), published in August, show that quarter-on-quarter sales climbed +7.6% in Q2 2023 compared to January to March 2023. Growth came from stronger volumes (+11.3%) as prices were -3.3% lower. With four less trading days in the most recent period, like-for-like sales were +14.8% higher.
Quarter-on-quarter, six of the twelve categories had higher value sales, with seasonal category landscaping (+47.3%) out in front, followed by heavy building materials (+9.0%). Timber and joinery Products (+2.1%) grew more slowly than merchants overall, while plumbing, heating and electrical (-12.2%) and workwear and safetywear (-12.7%) were the weakest categories.
Q2 2023 was down -4.1% on Q2 2022 as volumes fell -13.5% with prices up +10.9%. There was no difference in trading days. Value sales increased in nine of the 12 categories in Q2 2023 compared to the previous year with renewables and water saving (+44.4%) significantly ahead of the rest. Decorating (+12.3%); plumbing, heating and electrical (+9.1%) and ironmongery (+6.1%) also increased, and heavy building materials (+0.5%) showed marginal value gain. Timber and joinery Products (-16.3%) and landscaping (-12.4%) both saw significant declines.
Total value sales for June were +2.6% ahead of the same month in 2022, helped by two extra trading days this year. Volume sales in June 2023 fell -5.4% year-on-year and prices rose +8.4%, but two of the categories had their highest-ever monthly value sales: decorating and heavy building materials, with decorating up +18.3% on the previous June.
June 2023 total merchant sales were +4.6% higher than May 2023. Growth was driven by a combination of higher volumes (+7.2%) and June having two more trading days. Prices were -2.5% lower in June than in May. Like-for-like sales were down -5.0%. Nine categories had higher value sales in June with Ironmongery (+7.1%) doing best, followed by Landscaping (6.9%), Kitchens & Bathrooms and Tools (both +5.9%).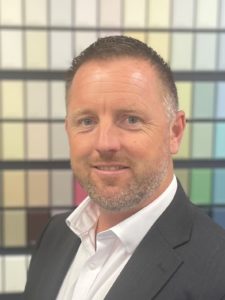 Paul Edworthy, commercial lead: builders merchant group; Dulux Trade and BMBI's expert for paint commented: "The rolling quarterly figures provide a fair measure of performance as both Q2 2022 and Q2 2023 have exactly the same number of working days (60 in total).
"On this basis, decorative trade paint litreage was 3% higher in the last 3 months with woodcare up 8%. For paint, this was the best quarterly outcome since January 2023 while for woodcare it was easily the best improvement for over two years. For the last month alone, trade paint sales increased 8% in June – the second consecutive monthly improvement. In woodcare, trade woodcare was 67% higher.
"Year-to-date, volume was 1% higher than in the first six months of 2022, while the MAT figure shows that over the last 12 months there has been a 0.6% increase compared to the same period a year earlier. These metrics are indicating a more positive market as we enter the second half (H2) and with Exterior being supressed in H1 2022 due to poor weather there is still room to grow.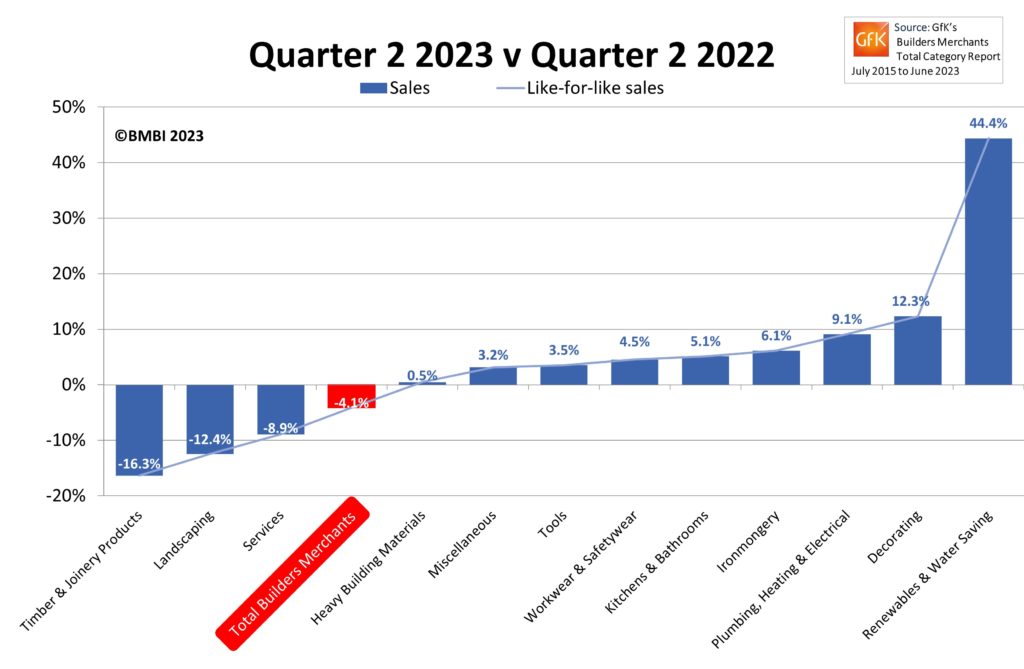 "In terms of sales by sector, trade paint sales to builders' merchants were down 9% in Q2 2023 compared to Q2 2022. There are some signs that raw material prices are coming down which should inspire new work starts and, with that, bring more volume to the builders' merchant sector."
BMBI Experts speak exclusively for their markets, explaining trends, issues and opportunities. For the latest reports, Expert comments and Round Table videos, visit www.bmbi.co.uk.
The Builders Merchant Building Index (BMBI)
The BMBI is a brand of the BMF. The BMBI report, which is produced and managed by MRA Research, uses GfK's Builders Merchant Point of Sale Tracking Data which analyses sales out data from over 80% of generalist builders' merchants' sales across Great Britain. The full report is on www.bmbi.co.uk.