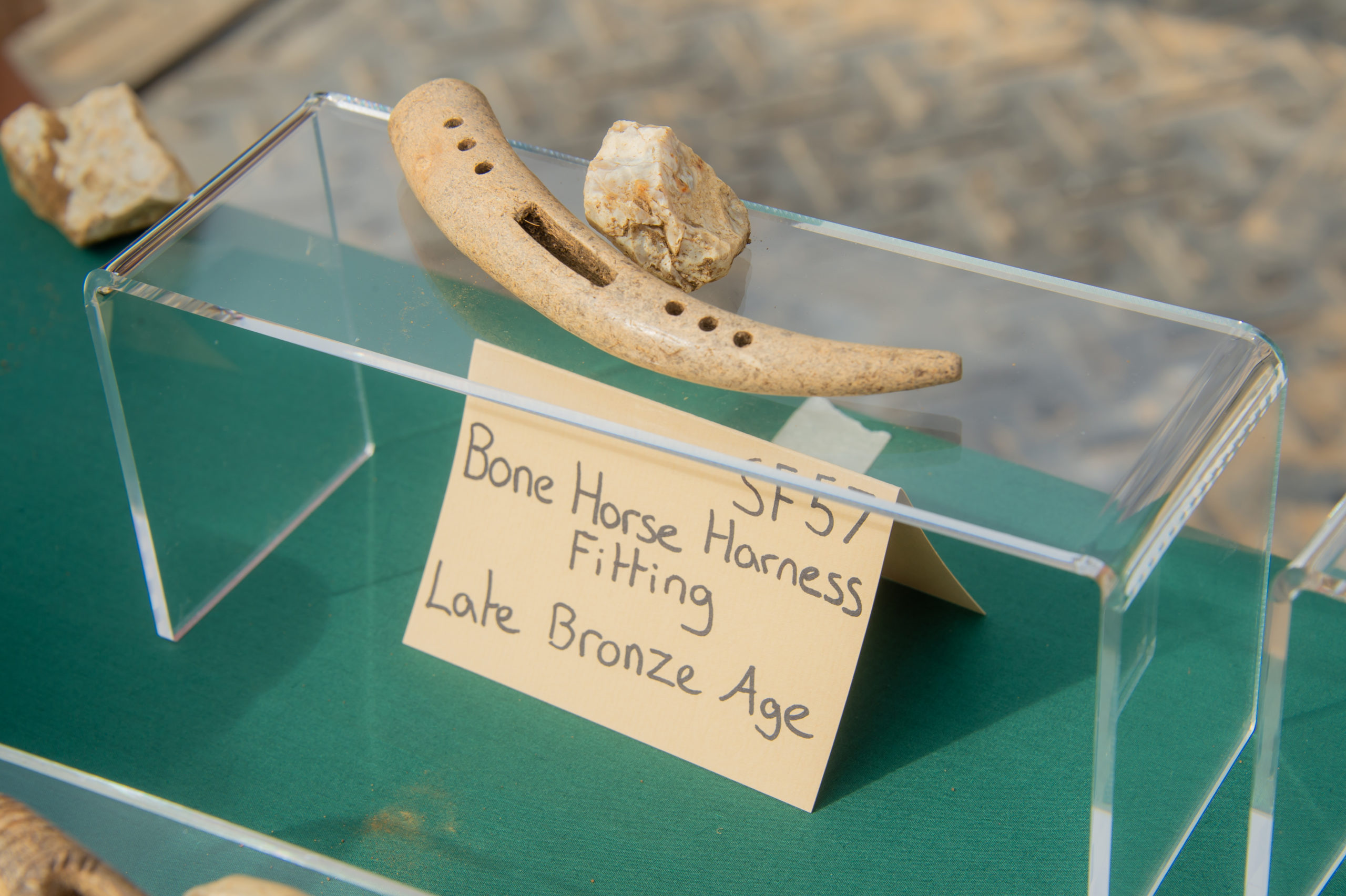 Haddenham residents were recently given the chance to view historical artefacts after excavations at an Orbit Homes site in Cambridgeshire unearthed archaeological finds dating from the Bronze Age, through to early Anglo-Saxon times.  
The site has been declared a 'development of significance' after archaeologists discovered a large number Anglo-Saxon structures, referred to as 'sunken featured buildings' or grub-huts, as well as two post-built structures.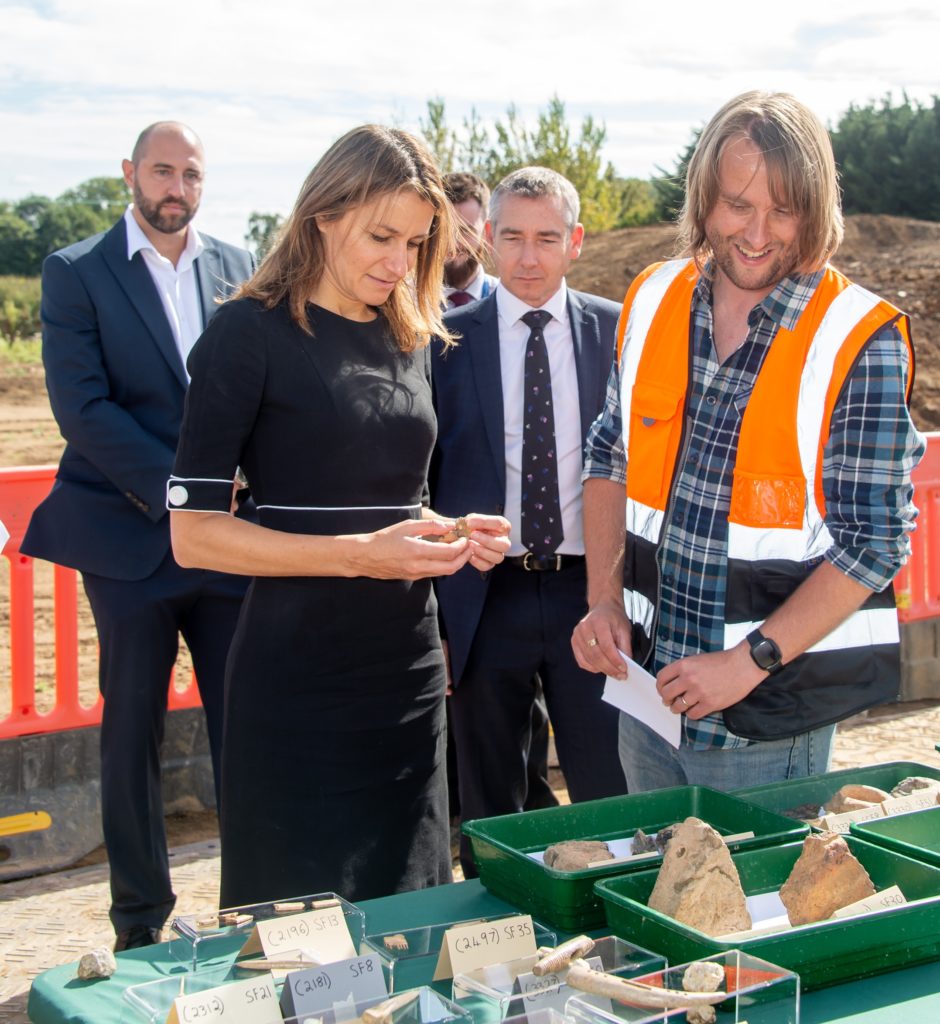 The structures were found to be in a good state of preservation and substantial artefactual evidence has been recovered from them. This includes large amounts of pottery, animal bone, decorated loom weights and thatch weights, bone pins, combs, weaving implements, knife blades and items for personal adornment.
The archaeological excavations were carried out by Britannia Archaeology and started in October 2022, with site investigations expected to conclude in late this autumn.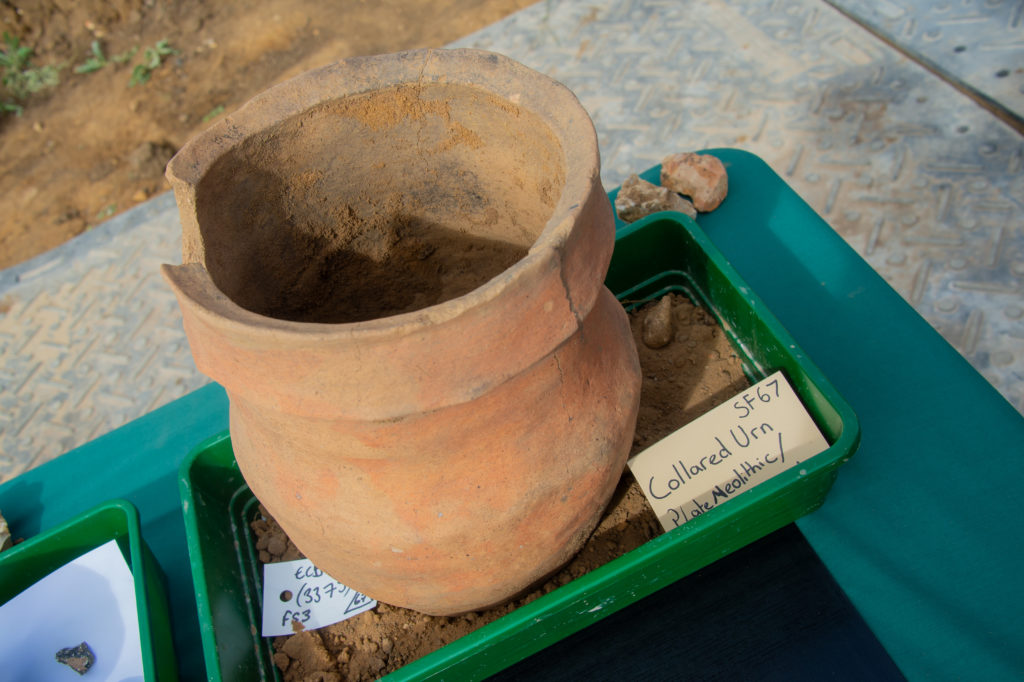 After archaeological investigations have concluded, the site will provide a limited collection of 34 two- and three-bedroom affordable homes, including 13 shared ownership and 21 affordable rent properties, between 2024 and 2025.