Housebuilders can utilise dry-built living walls for earth retention and noise absorption, as well as offering buyers something out of the ordinary. Grass Concrete explains. 
For 50 years, Wakefield-based Grass Concrete, has built its reputation on its flagship permeable grass-paving system – Grasscrete. Indeed, the company has done a fantastic job of establishing the deceptively simple system in the minds of housebuilders and developers, but it's not only at ground level where they are making an impression. Ever thinking ahead, the company has moved up from the ground level with a successful line up of Green Living Walls – landscape building blocks used for a variety of retaining walls.
Grass Concrete's Betoconcept brand is a patented walling range designed to meet the demand for retaining walls that combine reduced noise levels with attractive vertical landscapes, offering a real variety of planting options. Besides going green at ground level with permeable ground systems, developers are looking to enhance the green envelope vertically. Retaining walls on road highways or even the simplest garden or boundary walls now feature planting, colour, shape or textured finish.
Today's housing developers are often restricted by space, despite the demand for greener environments. Living walls have proven themselves to be a useful option which satisfies both requirements and provide a viable, attractive alternative to what would be otherwise dull and un-inspiring structures.
The Betoconcept Living Walls are unique sustainable building blocks that provide adequate soil pockets for all types of plants, shrubs and climbers. Good drainage and water capture help keep landscape maintenance to a minimum.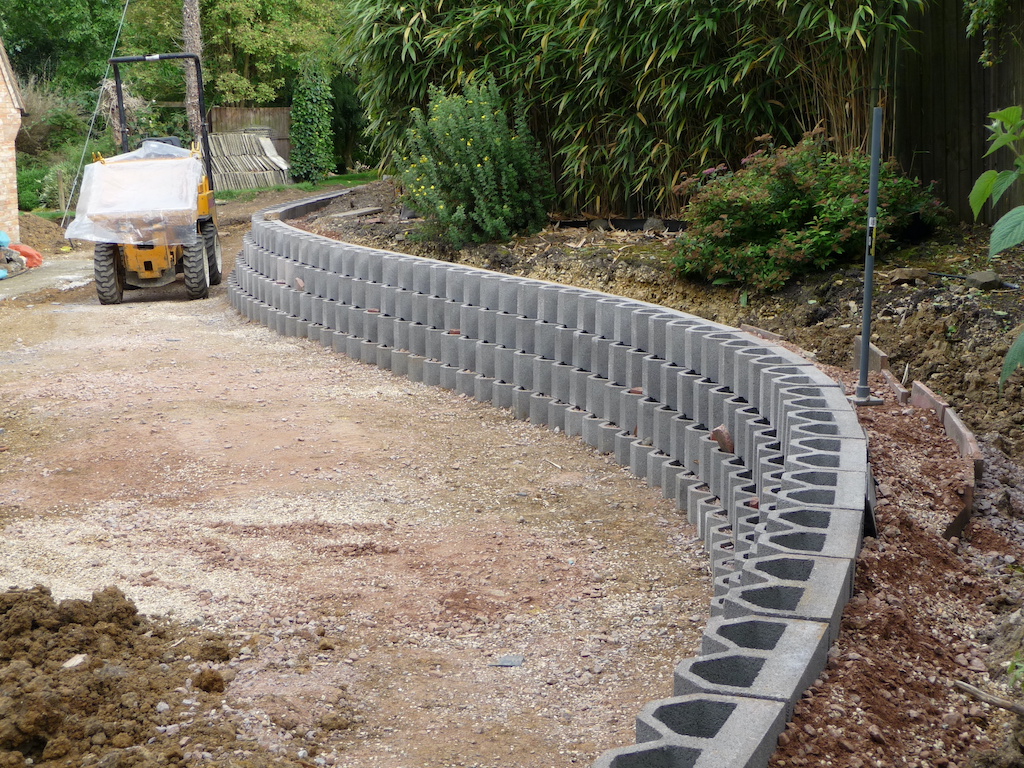 Quick Dry Build Solutions
Grass Concrete's retaining wall range brings together both structural integrity and a variety of landscape design options. With individual interlocking blocks and dry build interconnectivity the range offers the ability to free-form wall layouts in single or terraced wall format. These interlocking units enable a quick and easy construction process and can cope with complex curves, ground embankments and weight surcharges.
The Betoconcept range features interlocking blocks made from high-strength machine pressed concrete, offering dry build solutions and noise absorption, excellent for external wall solutions in urban and rural areas. Structurally, living walls can be simple interlocking blocks and dry build with free-form layout for relatively quick and easy construction process and can cope with complex curves. 
Grass Concrete offers quite the range with Betoconcept, different shapes and sizes for different types to suit small domestic applications or larger projects. Dry built blocks interlock to form the required face angle, they are easy and quick to construct with a choice of plantable or stone-faced finishes. The contemporary colours include natural, buff, and red will fit in with a variety of environments and tone with natural landscapes.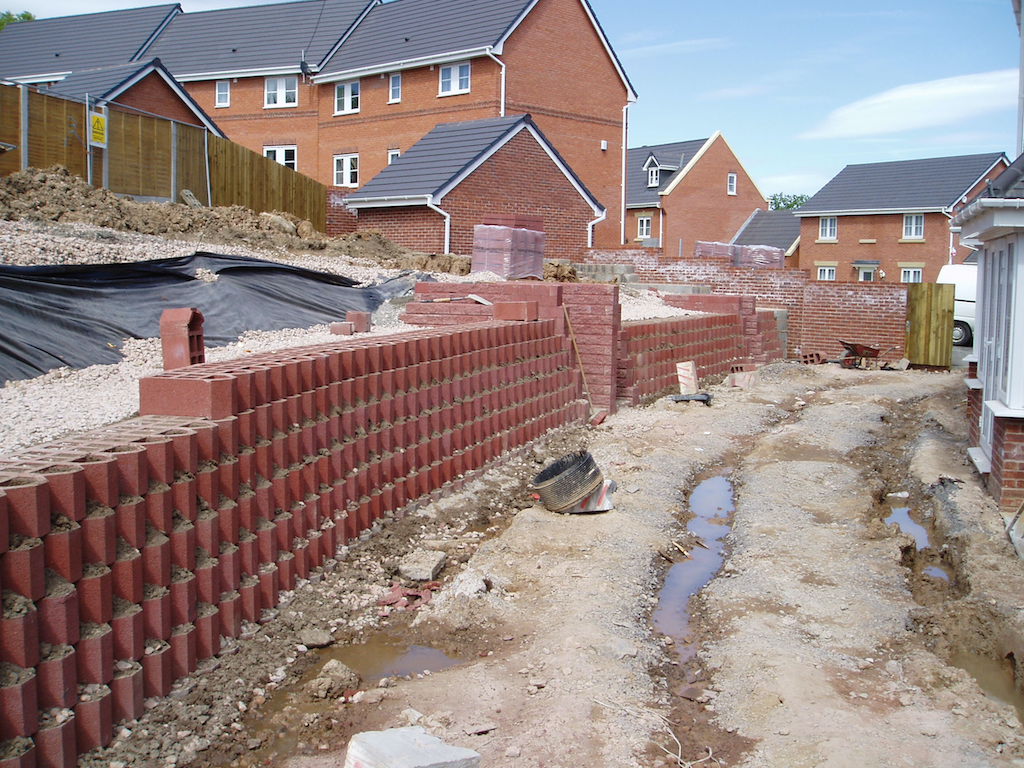 The Range
• Betotitan offers an impressive solution for extreme needs, with the ability to reach 22m high plantable with varying face profiles.
• Betoatlas will cater for structures up to 10.6 metres high in its dry build plantable format constructed either as a simple stem gravity wall or as a component of a Betonap geo-grid reinforced mass structure this 500mm wide wall offers a heavy-duty alternative.
• For low height walls up to 2.4 metres with a curved face profile Betoplus is a dry build interlocking plantable solution.
• Some retaining walls do not require a planted wall finish so a dry build with solid concrete Leromur system offers a split stone riven face and natural aggregate finish up to 10m.
For landscaping management, the blocks provide adequate soil pockets for all types of plants, shrubs and climbers. Good drainage and water capture with the stepped bank also helps keep landscape maintenance to a minimum. Using the depth for landscaping means significant growth can benefit both sound suppression and help get quick landscaping results across a wide walled area.